Posted December 7, 2013 | Updated on March 3, 2014 5:49
About 150 members and guests enjoyed the annual AIG Geosciences Christmas Party, held at the Rendevousz Hotel in Brisbane last night (6 December, 2013).  This event, as always, was an enjoyable evening and a great opportunity to catch up with colleagues.
Two third year AIG student bursaries were presented to students from Brisbane: Sarah McGill and Sarah Gallagher from QUT.  A third bursary recipient,  Matthew Campbell, was unable to attend and will be presented with his certificate at another opportunity.
The party was generously supported by a number of sponsors including Gold Sponsors ALS Global and Rio Tinto Exploration.
Scroll down for some photographs from the night.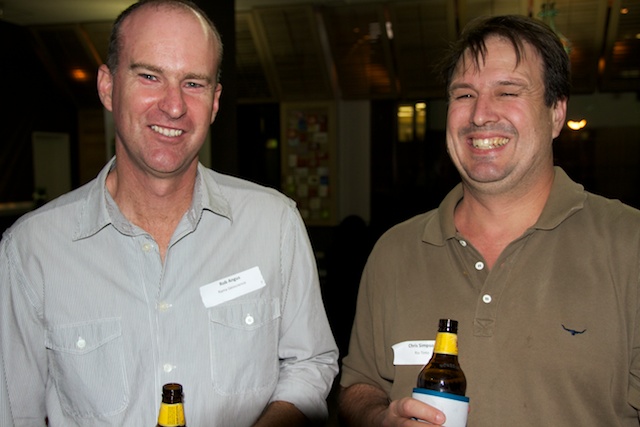 Chris Simpson and Rob Angus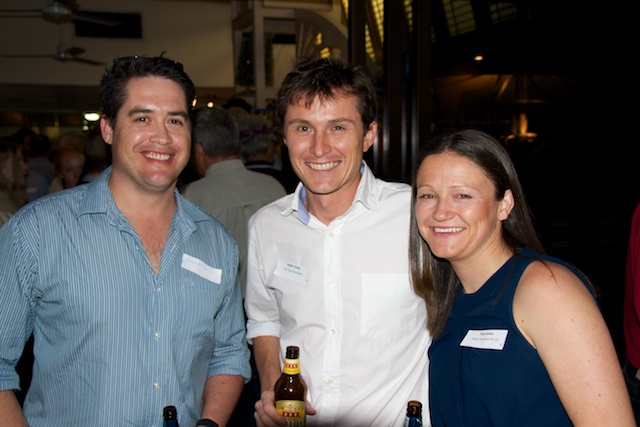 Angus McIntyre, Robin Chant and Faye Jones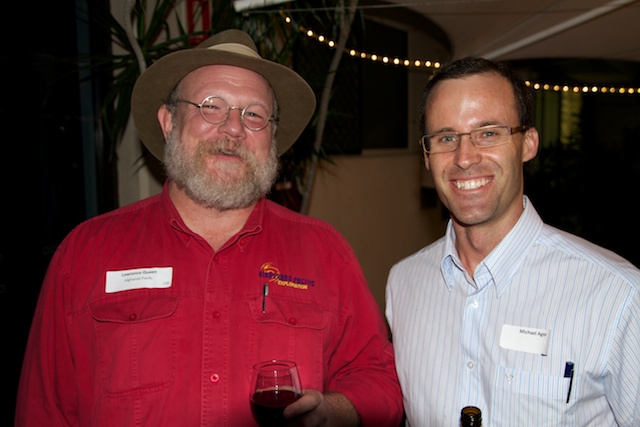 Lawrence Queen and Michael Agnes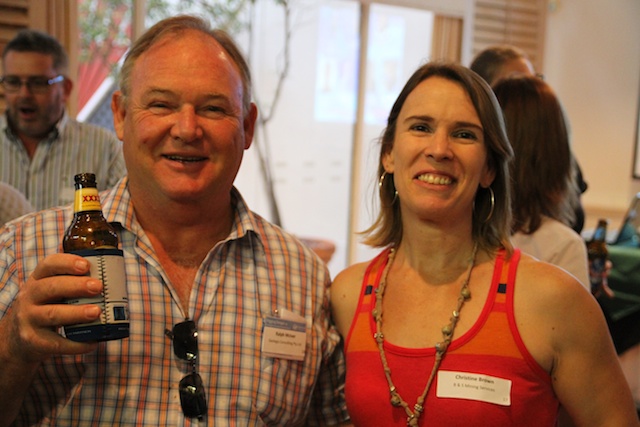 Ralph McIver and AIG Queensland Branch Secretary Christine Brown
who organised this highly successful event again this year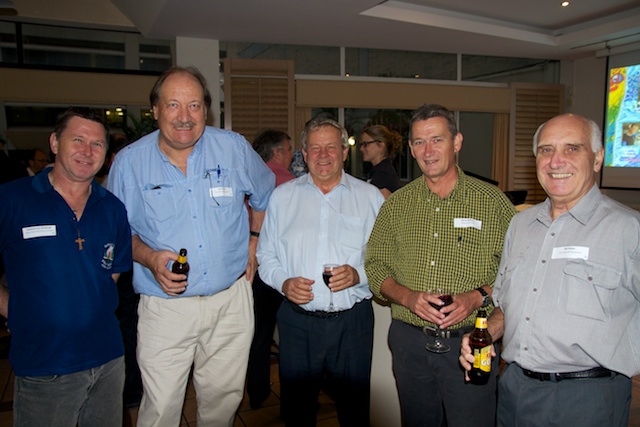 Friedrich von Gnielinski (GSA Queensland Division Committee),
Luke Sorby, Rob Murdoch, Darcy Milburn and Bill Hayes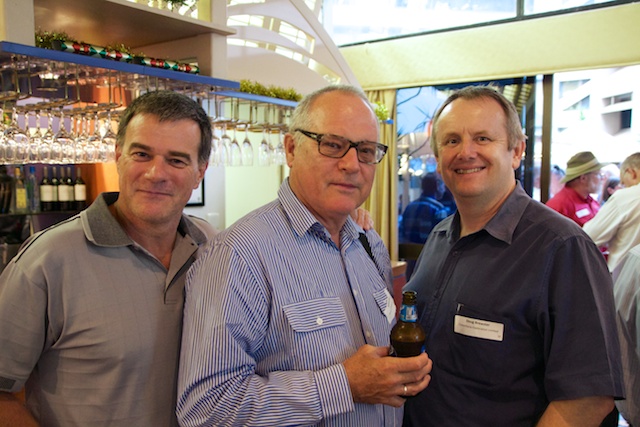 David Splatt, Rick Nelson and Doug Brewster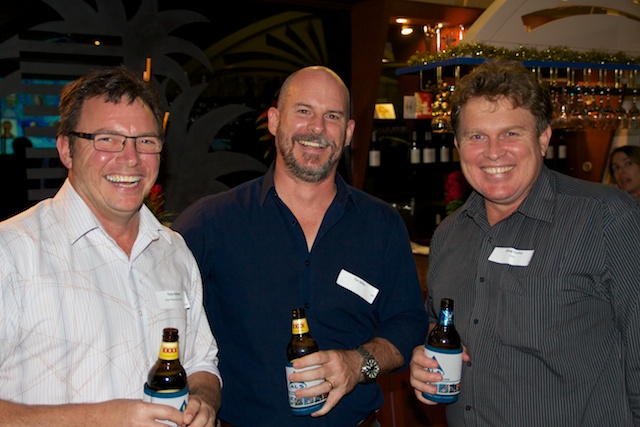 Tony Shreck, Tim Millis and Doug Corley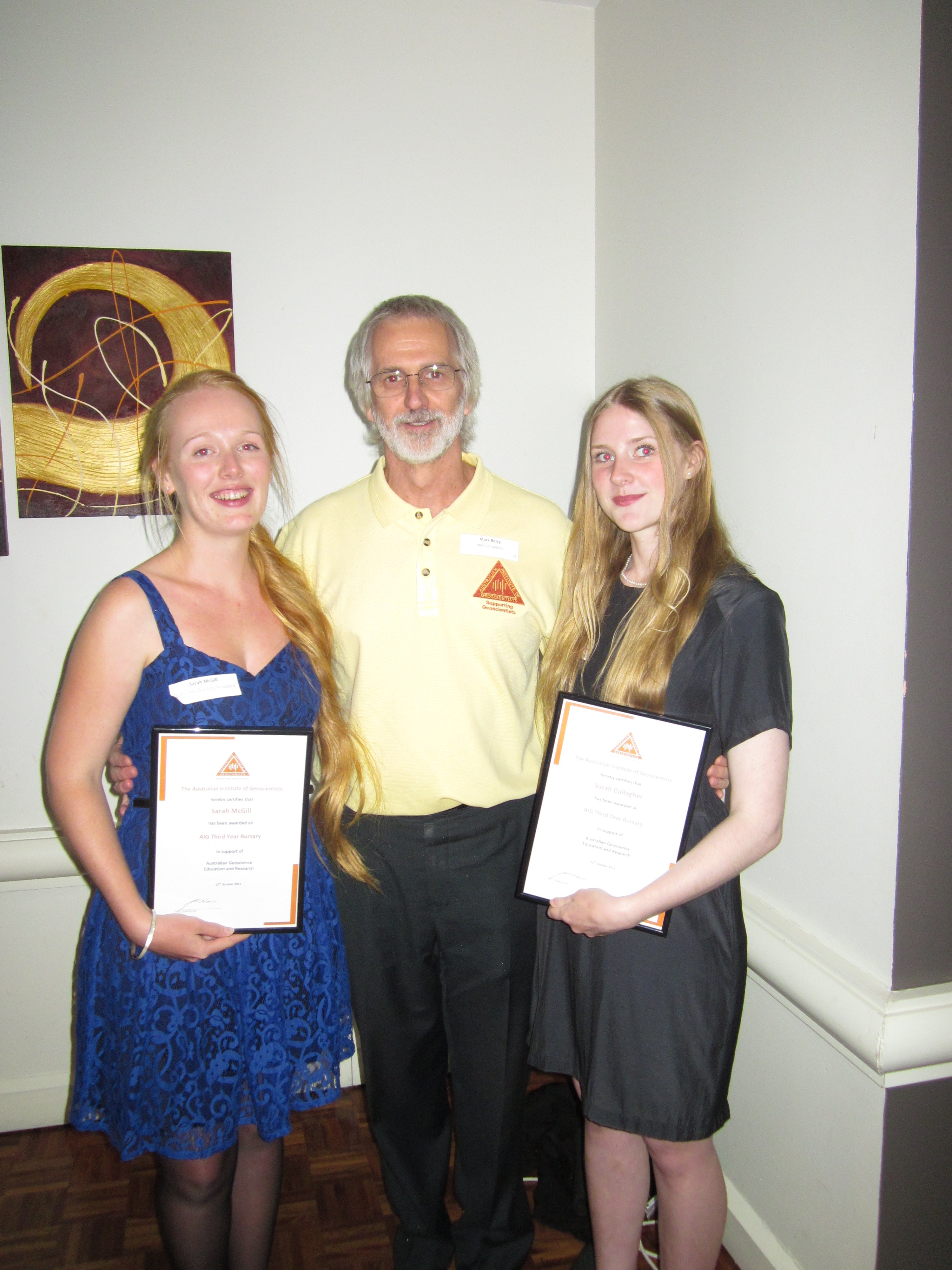 AIG Third Year Bursary recipients Sarah McGill and Sarah Gallagher
from QUT with AIG Queensland Branch Chairman Mark Berry.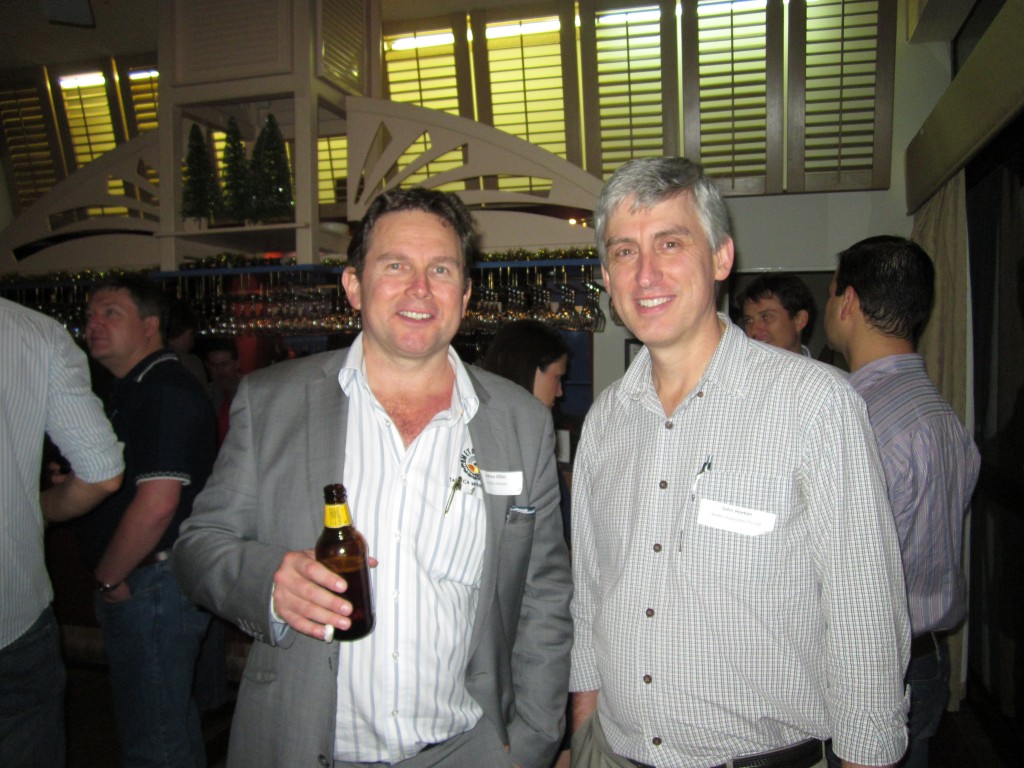 Andrew Gilles and John Horton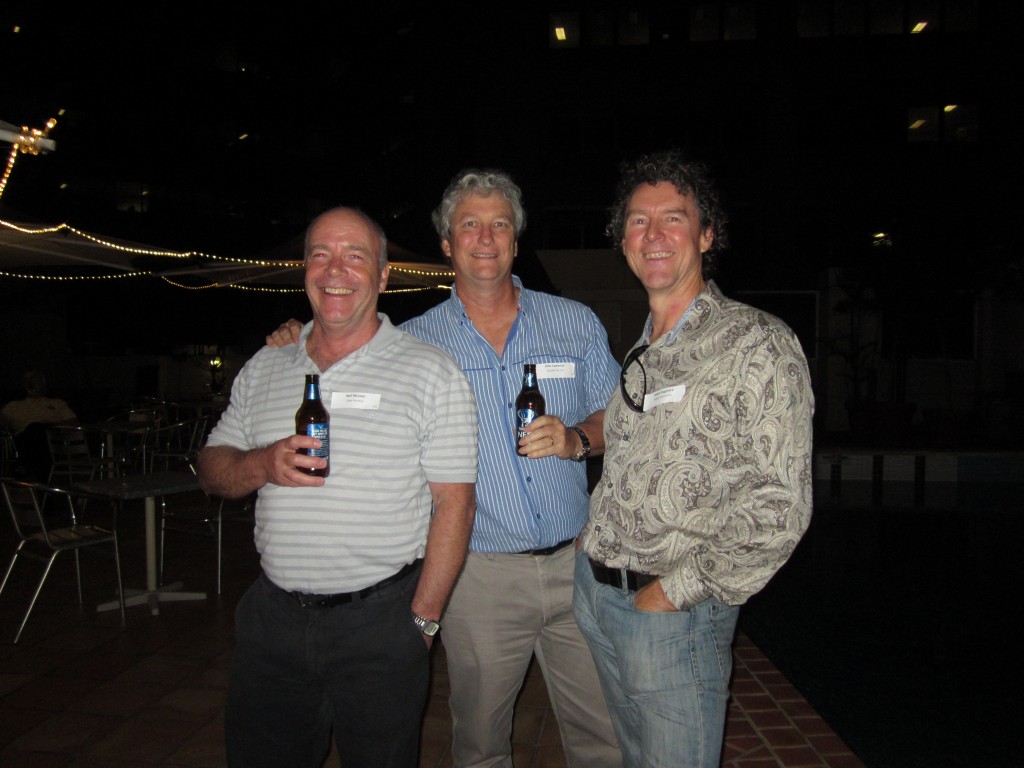 Neil McLean, John Cameron and Mark Dugmore
Happy Christmas and best wishes for 2014