Posted on July 30, 2018 | Updated on July 27, 2018 22:29
DATE-TIME

Date(s) - 30/07/2018
5:30 pm - 10:00 pm

Location
AECOM Office - Level 21
Category(ies) No Categories
NGWA McEllhiney Lecture Tour – Monday 30 July 2018
Electrical Hydrogeology: A Picture Is Worth 1000 Wells
Dear IAH members and friends,
Our next meeting features the 2018 NGWA McEllhiney Lecture by Todd Halihan, Ph.D., P.Gp., Professor of Geology at Oklahoma State University and Chief Technical Officer for Aestus LLC
Please see below for the detailed description. And follow this link for the event flyer.
Venue
AECOM office Level 21, 420 George Street, Sydney
5.30pm for a 6pm start
Late arrivals call Angus for access – 0428691120
Electrical Hydrogeology: A Picture Is Worth 1000 Wells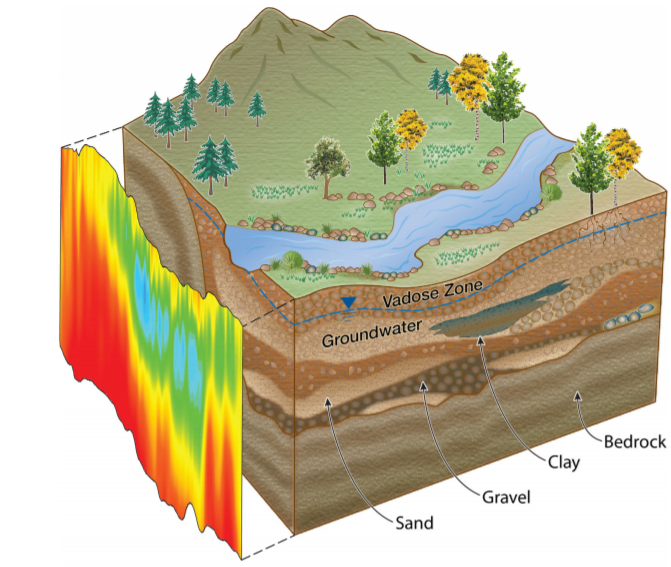 The science of hydrogeology was developed by creating conceptual models of the subsurface based on chemical or physical hydrogeology principles. Numerical and analytical modeling added significantly to the science to understand how best to sample and test these subsurface ideas. The ability to collect high density electrical data on an academic and commercial basis has allowed us to make several new advancements in the science
This lecture will look at how electrical data can allow us to determine the location of flowpaths, find meter-scale structures that change our conceptual models, and monitor life in the subsurface as it grows. Examples will include water supply in porous media and karst domains as well as contaminated sites affected by microbial activity
Todd Halihan has been an associate editor for Groundwater and has served as Secretary-Treasurer of the U.S. Chapter of the International Association of Hydrogeologists. He served as Chair of the Hydrogeology Division and the South-Central Section of the Geological Society of America and currently serves on the Oklahoma governor's Coordinating Council on Seismic Activity.